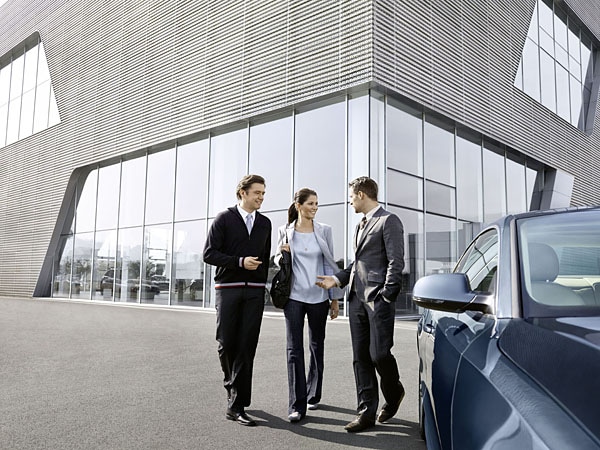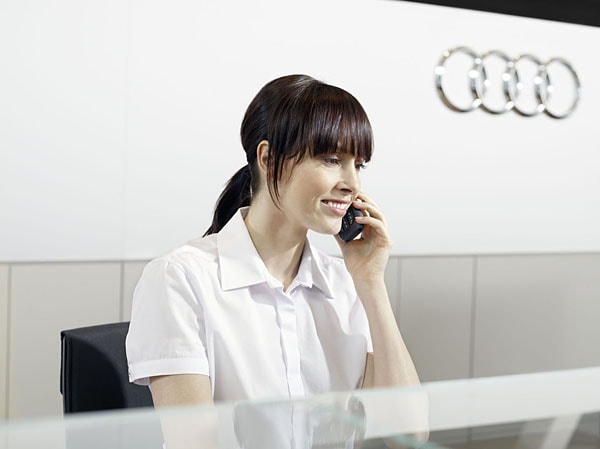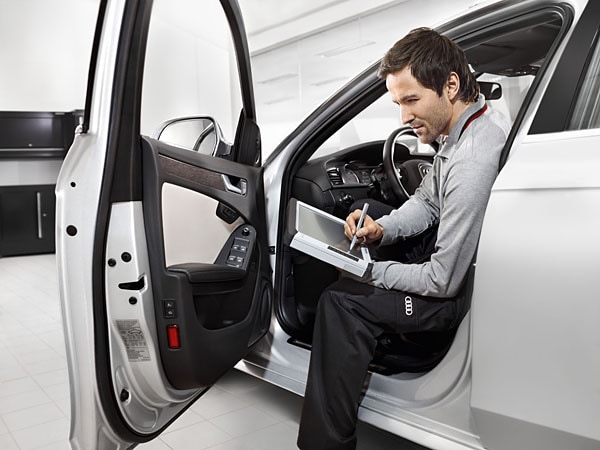 Get to Know Our New Audi Dealership, Serving Wynnewood, Philadelphia, Ardmore and Haverford
If there's one thing we want everyone to know it's that at Audi Wynnewood we are here to make you happy. That's what we want from the time you walk into our showroom looking for the new or used Audi vehicle of your dreams to the day you want to trade it in.
In addition to our lineup of high-quality vehicles that offers many choices for drivers with different wants and needs, there's also our car service and repair center. We train and retrain to help ensure the vehicle you buy or lease from us continues to satisfy you for hundreds-of-thousands of miles to come. What's more, we use certified Audi parts that are also available to the DIY-types out there. This way, you know you're vehicle is being treated right, from start to finish.
Speaking of being treated well? Audi Wynnewood takes one stressful part of the car buying experience and turns it in to a BIG positive. That's thanks to our team of Audi lease and loan specialists. Here to make sure all of your finance needs are met, they work hard crunching the numbers and ultimately provide an all-around pleasurable experience - some even go so far as to call it unmatched.
Of course, the best way to learn more about our commitment to you here at Audi Wynnewood is to talk with us. Call, send us a note online, or stop in to our showroom during regular business hours. We're located at 323 East Lancaster Avenue Wynnewood, Pennsylvania and would love to answer any questions you might have.
We work hard everyday to make your experience is both satisfying and unique. Here are some of our offerings that are exclusive within a one-hour radius:

1. We are the largest seller of new and pre-owned Audi vehicles.

2. We carry the largest selection of Audi vehicles.

3. We have the only salaried sales staff. Which means our staff doesn't need to pressure you into buying a car. Since they are salaried, their only focus is to help you make the right decision. Whether the decision is to buy a vehicle - or not.

4. We only hire technicians who have successfully graduated from a technical institution.

5. We offer a discounted purchase card that allows you to pay for your service in advance and receive a discount.

6. We save our service customers money by allowing them to purchase their items individually or as a package ? whichever suits their needs and wants.

7. We have the largest and youngest fleet of loaner vehicles.

8. We greet all service customers at the door and check/top off all of their vehicle's vital fluids as well as measure their tires for safety at no charge.

9. We offer the shortest lead time for an appointment because we employ the
most technicians.

10. We carry over $1 million in parts.

11. Our service advisors must look for and offer lower priced alternatives.
12. Our dealership group owns and operates a state of the art body shop for all of your accident repair needs. Whether you own an Audi or other vehicle brand.